Three guys from Norfolk, UK with a love of Rockabilly and Rock 'n' Roll finally get it together and stick a ribbon on it! All three have been playing the local and national rock 'n' roll music scene constantly since childhood (and that's a long time for some of us!). All three have been front men and vocalists of their own bands, rockabilly and otherwise, over the years and all three are multi-instrumentalists. All three have appeared on TV, Radio and CD and played in bands covering a variety of musical styles.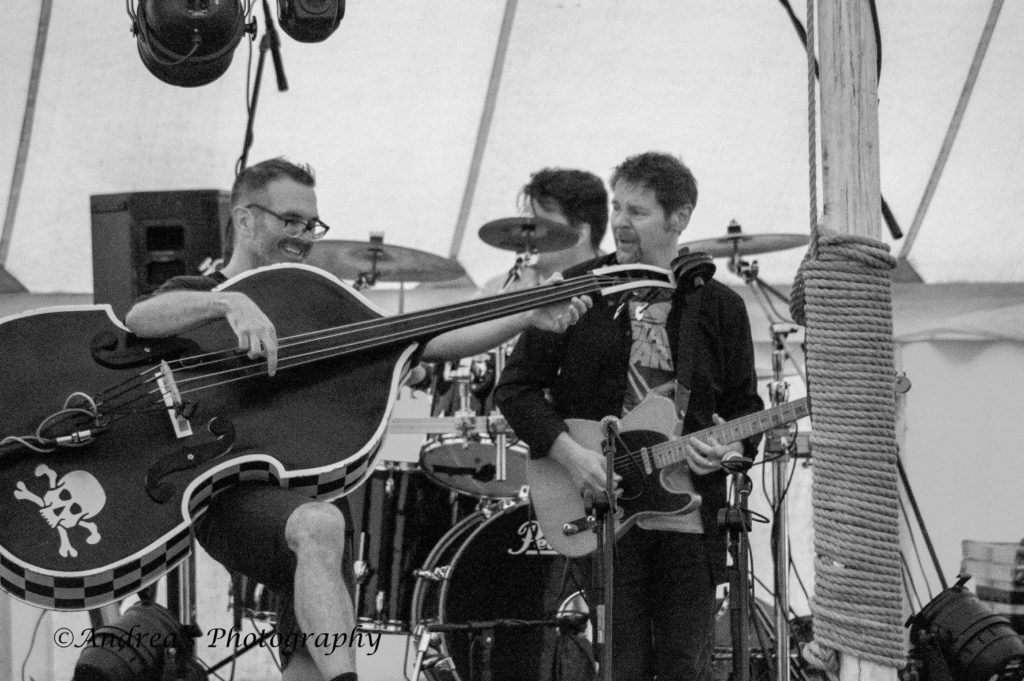 Ron Sayer and Wayne Beauchamp played together in the 1980s along with Dale Beauchamp in rock 'n' roll band "The Streamlines" and then again in the 1990s in rockabilly band "Dawg House" who had album releases in the UK and Germany on the Rockabilly & Psychobilly Bone Tone and Vampirette labels along with many rock 'n' roll compilation albums.
Darly Blyth and Wayne spent many years playing together in the skiffle and bluegrass band "The Ugly Dog Skiffle Combo" who had two commercial albums released on the Western Star & Vampirette labels along with many rockabilly compilation albums. They then played together in the raucous rockabilly/punkabilly band "V8 Rumble" in more recent times who also had a commercial album released on German rockabilly record label Vampirette.
Together Ron, Daryl & Wayne have played several gigs together under makeshift guises playing Rock 'n' Roll gigs in Norfolk and having loads of fun. You could say it was inevitable these three would give themselves a band name one day and take it a bit more seriously although "serious" has never really been a viable option for any of them!
Individually all three members have clocked up some interesting (sometimes impressive) musical achievements, more information can be found here…